If there is a student you want to add a particular payment item and generate an invoice for this is your guide. This can be done in two(2) simple steps.
1. Click on Invoices highlighted in the image below, click on Generate Invoice.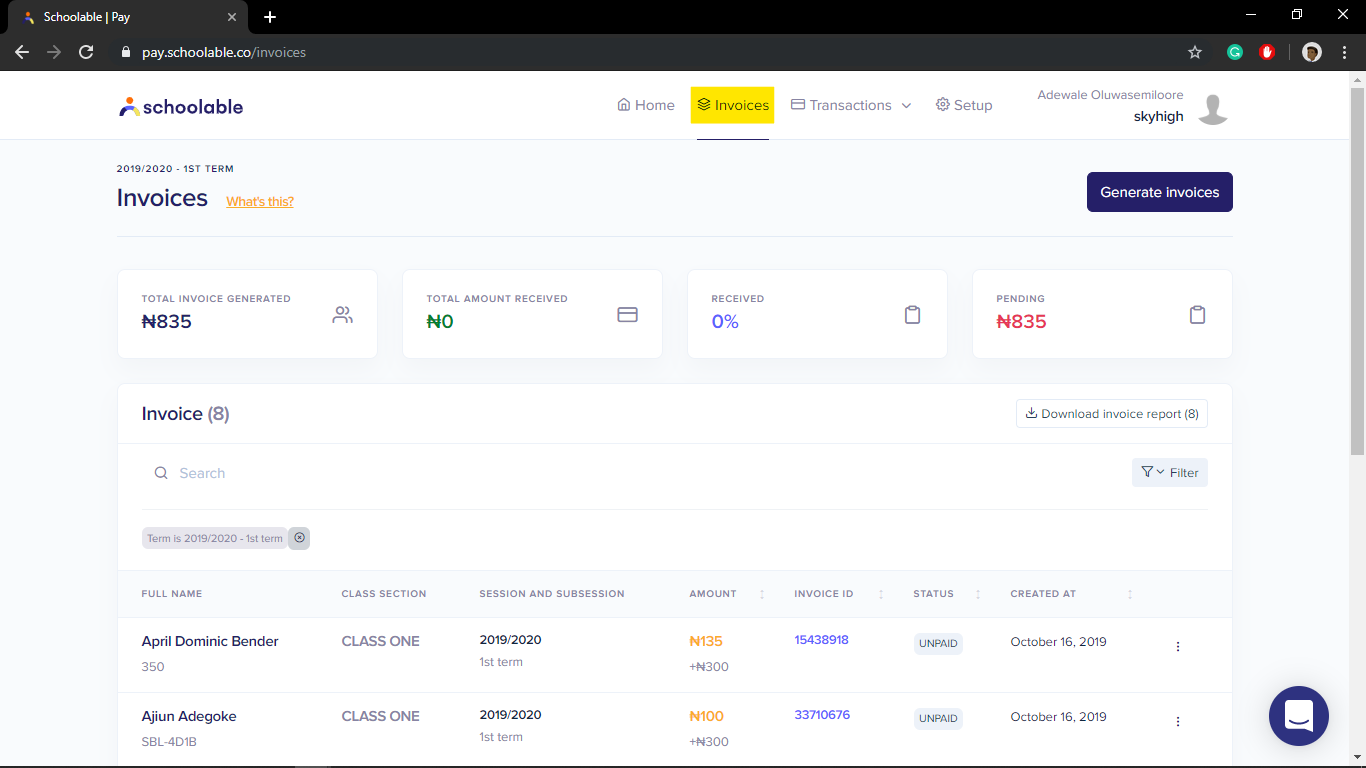 2. Search for the student you want to generate an invoice for, select the payment item(s) and click the generate now button to generate the invoice.