Schooable Communication is a messaging platform that allows schools to be able to communicate with the parents at their school effortlessly.
Requirements for COMMS include
1. The school must be registered on Schoolable
2. Parents whose kids attend your school should have the schoolable savings app and create an account.
3. After creating an account they select the school their child attends to be able to receive messages from the school.
Creating and sending out messages on COMMS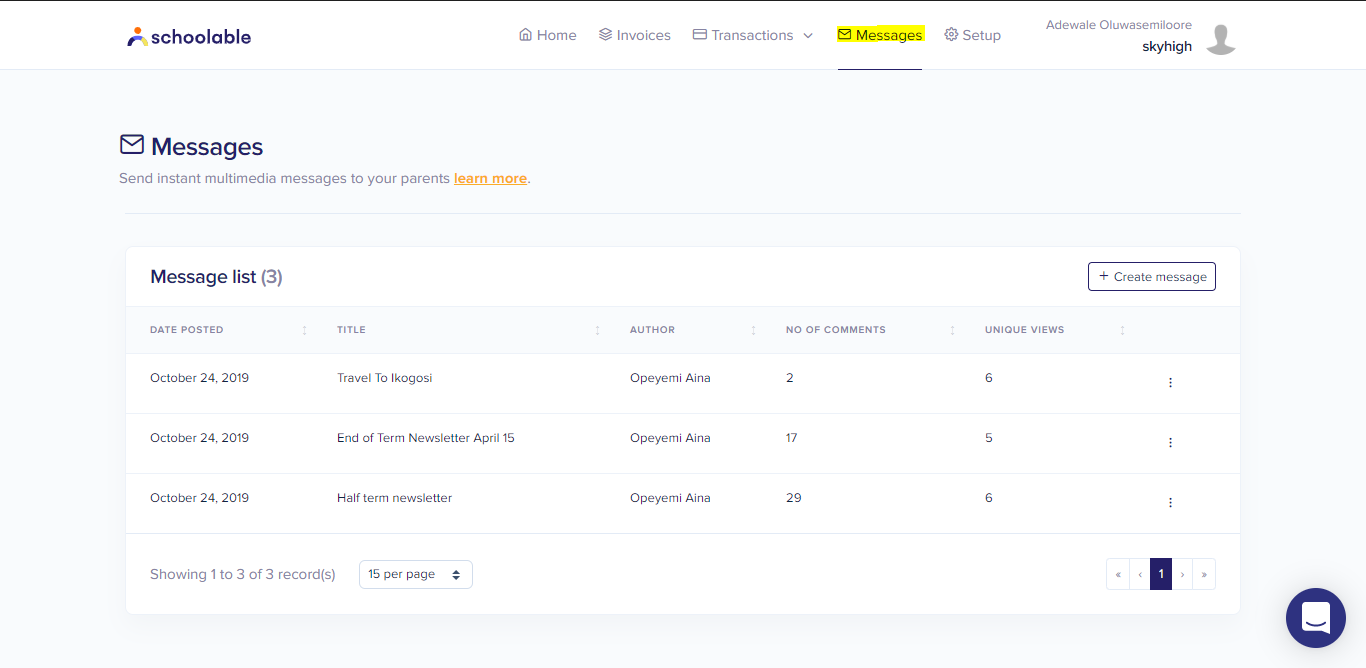 1. Sign in to to pay.schoolable.co
2. Click on Messages to view previous messages and create a new message
3. Click on the create message button to create anew message
4. Give your message a title, select an audience, type in the message you want to pass across
5. Click on the "Post Topic" button below to send to all parent that have access to the schoolable app.