You may choose to edit any of your plans for a number of reason. You may decide to change the plan name, your target amount, how frequently you choose to save. You may choose to add more kids to an existing plan or change payment methods. All these can be done when editing a plan.
If you intend to edit a plan, follow the steps below:
1. Click on any of your existing saving plans.
2. Click on the "Edit" button on the top right of your screen.
3. Here you can tap on any of the fields to edit the content.
4. When you finish editing the savings plan, you can click on the "Save" button to save any changes.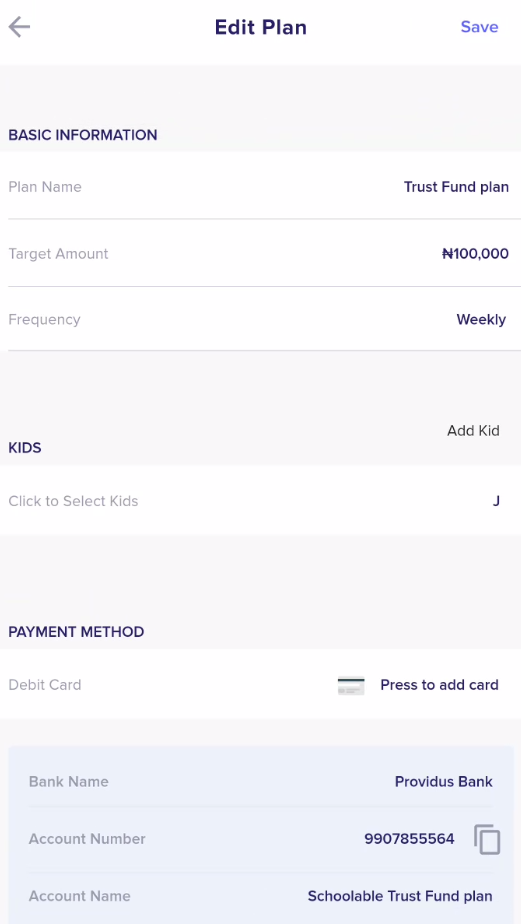 That's it, your plan has been successfully edited. Happy Saving!!!