Funds in your wallet can be withdrawn at any time. Money from your saving plans that have matured are moved into your wallets which can then be withdrawn.
To withdraw your funds, follow the easy steps below:
1. Click on the settings icon on the navigation bar.
2. Click on the "Withdrwals" button.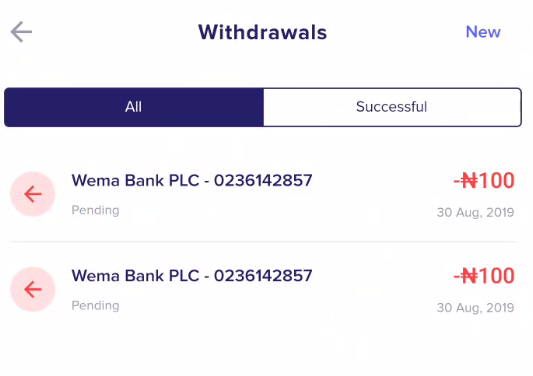 3. Click on the "New" button.
4. Input on the amount of money you wish to withdraw and select the account you wish to withdraw to and click the "Next" button.